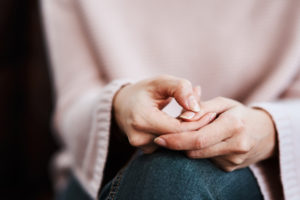 On average, nearly 20 people per minute are victims of physical violence by an intimate partner. According to the Bureau of Justice Statistics, 85% of those victims are women. The Women's Center of Brazoria County is on a mission to provide comprehensive services to victims of sexual assault and domestic violence. Here at Independence Insurance Counselors, we value the work The Women's Center does for our community and are eager to join them in its mission to restore normalcy and provide survivors and their families with some much-needed relief.
The Women's Center of Brazoria County exists to show these women they are just not a statistic. Since opening its doors in 1982, The Women's Center has worked diligently to accommodate survivors to ensure they have the resources they need to achieve their personal goals and push through life with no limits. They offer a variety of services that provide victims and survivors with hope, love, and healing.
These once frightened, vulnerable women have a chance to transform their lives. However, they can't do it alone. The Women's Center relies on volunteers and from the community to accomplish its mission. Please help us help them to end the suffering of abused women. Together, we can make a difference.
We are committed to raising awareness in our community and giving our customers, partners, and anybody else that cares the ability to make an impact themselves. We will donate $10 on your behalf to our current Community Cause campaign for every person you recommend to us.